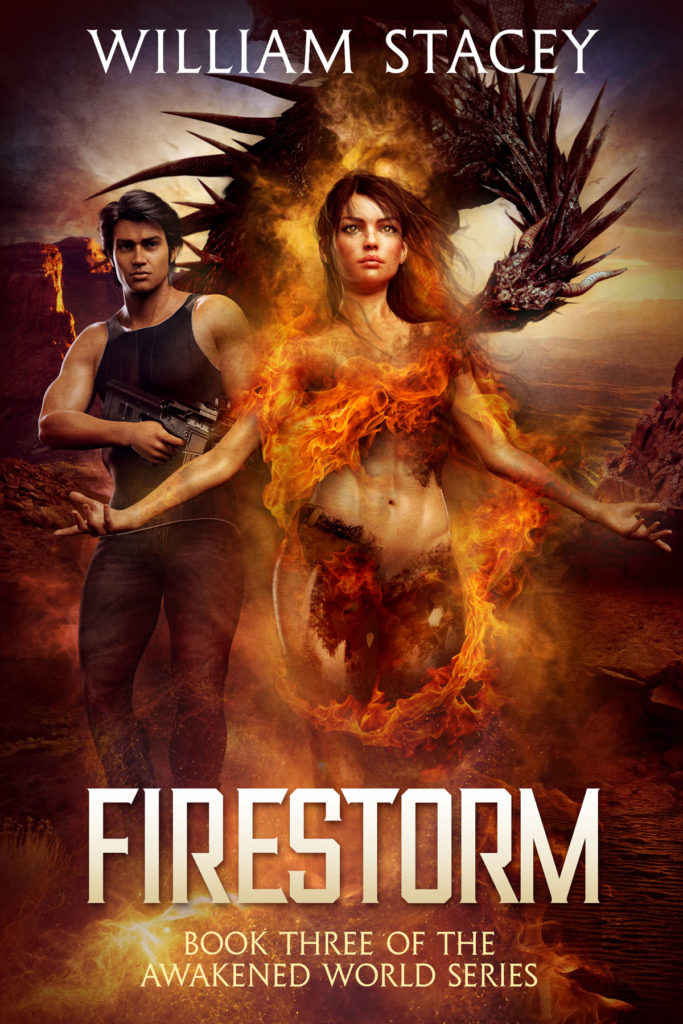 Firestorm, Book 3 of the Awakened World Series
"Eighteen years after the Awakening–after the great dragons brought down the Fey sleep, awakening humanity to the supernatural that had been hidden from it since the Spanish Inquisition–war still rages. A human cult will stop at nothing to find a changeling whose blood will raise the greatest dragon of all. Source mage Angie Ritter and her friends, a family of werewolves and a werejaguar, are humanity's last hope against the cult. But the fiercest battle Angie must fight is the one within herself as she discovers her true history, her true form, and her true power. When all the walls come down, what will be left?" Kim H., Copyeditor, Red Adept Editing
About the Book
Everyone wants me dead: a demon, a lamia vampire lord, even a dragon. But now an unknown enemy wants even more…
The war we feared has come, and leading the invading army is the only remaining dragon, the "Black Death." If it's not stopped, the dragon will slaughter thousands. I'm Angie Ritter, former army mage and the first source mage to be born in centuries. I might be able to stop the dragon.
If I can learn to control my new magic.
If I can master the ancient entity possessing me.
If I can act like a grownup and stop fantasizing about the sexy were-jaguar I'm traveling with.
Oh, and if I can avoid getting my heart cut out, or drained of my blood, or burned to death… or, well, any of the countless other grisly deaths that await me.
Now something haunts my dreams.
Something hungry.
FML.
Related Books